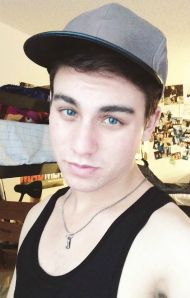 FOLLOW ME ON INSTAGRAM! @rapgamenancybotwin:
http://instagram.com/rapgamenancybotwin#
I'm outta pocket.
Bay Area native; NYC living
College student, studying Photography & Communications
Kind of goes without saying, but I got a passion for photography (particularly black & white film)
Common-law Jew
Ratchet, tree-hugging hipster
Brazilian/Columbian/Caucasian
I'm basically just your run-of-the-mill young guy (jk, I'm actually crazy as fuck & the farthest thing from basic) trying to find himself in this crazy world that we live in, and attempting to squeeze as much fun as I can out of life on the way.
Favorite TV:
The Wire, Dark Angel, and The Simple Life
Favorite Artists:
Kelis, Andre 3000, Cassie, Paris Hilton, Notorious B.I.G.
I just bought a pair of Justin Bieber & Kanye West underwear
THANK YOU YEEZUS!